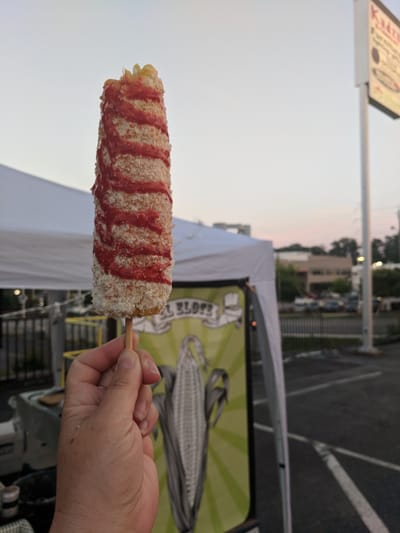 WE ARE THE TRUE MEANING OF ELOTE!

We prepare your elote in such a way that it takes you on a trip back to where an elote originated.
Each elote is hand-picked to make sure we are providing the very best in your elote experience. Every ear of corn is boiled to perfection with salt and butter. It is served on a stick and carefully smothered in mayonnaise, generously covered in cotija cheese, and sprinkled with one of our home-made seasonings. Trust us, you won't believe what a powerful mix this is!
We also make esquites (corn off the cob). Esquites are carefully cut off the cob and served in a cup with the same condiments as an elote, as well as our secret herb. Our esquites are definitely not for the faint of heart.